About Joeby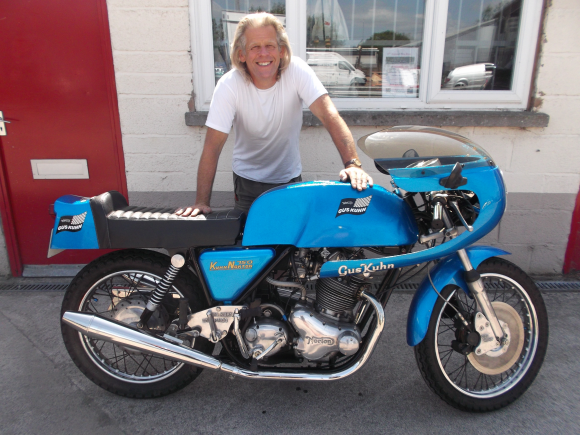 My name is Steve Slight, known to many as JOEBY. I started painting my friends helmets back in 1974 when I was a teenager. Today I run my own a custom paint and sign shop - Joeby's Airbrush Art - with the help of my wife Helen.
I am based in the South West of England, in the beautiful City of Wells in Somerset, ten minutes away from Mystical Glastonbury.
I am very lucky that I get to play every day with fantastic paint products such as Candies, metal flakes, rainbow flakes, camelian flip paints etc, from HOUSE OF KOLOR along with PPG and ONE SHOT striping enamels. My air brush allows me to do lovely fine art work.
My work has been featured in British motorcycle magazines, Back Street Heroes, 100% Biker and Street Fighter and American magazine Cycle Source.
I have won Best Paint on many bikes belonging to members of The National Chopper Club and at the Bulldog Bash 2012.
If you would like to join the ranks of satisfied customers who have come home from shows with 'Best Paint' awards, let me help your dreams come true.
Email me, call me (I prefer to talk!) or if you're local, call in...
the kettle is always on.